Welcome to Cal's!  (Formerly known as Concord Cabinet Depot, LLC) We are a local family owned business with three convenient locations here in New Hampshire offering Cabinets, Counters, Kitchens, Floors, and more for our valued clients.    
The company was founded by Nick Hayes, a very experienced general contractor with thousands of successful installations under his belt.  His wife and partner Alyssa helps run the business along with an experienced team of contracting professionals.
The Cal's team can help clients in a number of ways including: 
Flooring Supplies
Flooring Installations
Tile Supplies
Tile Installation
Custom Kitchen Installation
Surface Countertops
Bathroom Vanities
Outdoor Kitchens
Outdoor Stone
And More!
Top-Notch Customer Support and Installation Services
Here at Cal's we take great pride in providing a level of one on one customer service that exceeds big box stores.  We have 21+ years of experience and it shows in every home renovation project we have a hand in bringing to life.  All of our installations are expertly completed by our in-house team.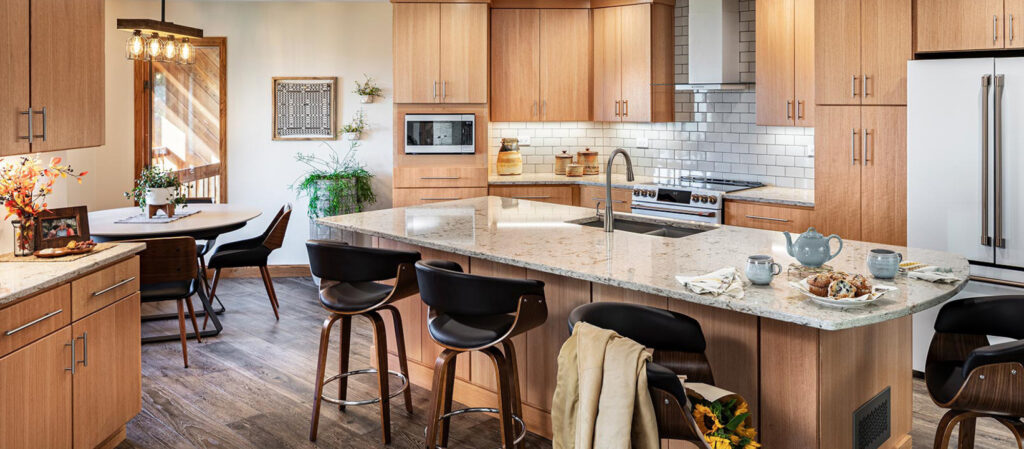 The Cal's 'Cabinets, Counters, Floors and More' Team Process'
The Cal's Founder Nick Hayes will come to your home, ask questions about how you plan on using your space, and get your vision of the home improvement project you have in mind.  He will take measurements, come up with a design, share it with you with a 3-D CAD design so you can easily visualize it, help you chose from the highest-quality products, and provide an estimate of what it will take to bring your project to life.  
Nick coordinates all the scheduling and the various aspects of the contracting.  Our design team will work with you throughout the entire project from start to finish.  Our team will work directly to coordinate and organize the contractors and aim to make it as easy and stress-free a process as possible. 
If you want to GC the project yourself we can work with you on that in whatever way suits you best.  Even if you want to use your own contractors to save money, we will happily work with you this to make it work for your budget and schedule.
Also, if you are a Contractor looking for a trusted supply store to work with we won't try and steal your customer like the Bg Box stores will.    
We choose our product lines for their high quality, to be sure our customers enjoy their purchase for years to come.
We have an experienced team of full-time installers that treat every project as if it was their own.  Our team is incentivized to deliver the highest quality work so they want to do a great job for you!  
Whether you just need help with flooring or you want help with a complete kitchen redesign the Cal's team is here to help you with your project.  
We invite you to visit one of our locations or contact our team to learn how we can help bring your project to life.